UMass Hockey
Excellence Campaign
---
Dear UMass Hockey Family,
We've reached new heights. Last year we experienced the biggest one-year turnaround in all of Division I hockey and finished with 17 wins. This season UMass Hockey won its first ever Hockey East Regular Season Championship, a berth in the Frozen Four, and advanced to the National Championship, all of which have never been done before. As we look ahead, our goals are to consistently compete for league championships and NCAA tournament berths. We will continue this upward momentum.
Regardless of our current success, we refuse to be complacent. As our coaching staff is constantly on the road looking for future Minutemen to continue the elevation of UMass Hockey, we also are planning other program enhancements that will keep us on pace and ahead of our competitors.
Many of you answered the #NewMass challenge this past December, raising enough funds that will allow us to support important program enhancements. Donations throughout the past few years from Pond Club members have also played a key role in our recent success. Our new weight room is one of the best in the country and the video room is outstanding. However, our locker room and player lounge are significantly behind many of our competitors and we are looking to renovate these areas in the next 12 months. We are also looking to redesign the branding in the link between the locker room and practice arena. These are no small projects and we need even more investments to help make it a reality.
Great things have been accomplished, however a lot more work needs to be done. As we look ahead to the future of UMass Hockey, I ask all of you to continue your support as we grow this program together!
Go UMass!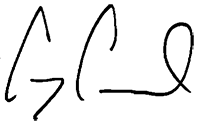 — Coach Carvel
Locker Room:
$500,000
Replace all current lockers with dark wood lockers. These would include cushion seating, LED strip lighting, UMass logo on kick-plate, drying hooks (skates/equipment) and power station for device re-charging.
Additional items added, along with the new lockers:
New Dry Locker Room
Renovated Lounge
Renovated Bathrooms
Cabinetry for jersey and equipment storage
Glass dry erase board at front of room
New lighting, ceiling tiles, and paint throughout the entire space
Flooring/carpet
Sports Medicine:
$175,000
Enhancements to the wet room, including the installation of two Cold/ Warm Hydrotherapy tubs, creating an impactful recovery experience for our student-athletes. New treatment tables and modality carts will be added as part of an overall renovation to the training room to create a more functional space for treatment.
Hockey Link:
$75,000
Branding will be added to the link between the locker room and practice rink. This includes UMass logos, wall wrap photos, history of the program and player accolades. Additional branding will be added to the film room and tunnel to the game ice.
AVAILABLE NAMING OPPORTUNITIES
---
LOCKER ROOM
$250,000
WEIGHT ROOM
$150,000
TRAINING ROOM
$100,000
HOCKEY OFFICE SUITE
$100,000
PLAYERS LOUNGE
$25,000
HEAD COACH LOCKER
$20,000
DIRECTOR OF HOCKEY
OPERATIONS OFFICE
$15,000
ASSISTANT COACHES LOCKERS
(2 AVAILABLE)
$10,000
PLAYERS LOCKERS
(25 AVAILABLE)
$5,000
DRY LOCKERS
(25 AVAILABLE)
$2,500
---
For more information please contact Ryan Boudway at rboudway@umass.edu or 413-545-4290
Invest Now
Join the Minutemen Club today!
Support Now
Do you have a question?
Contact Us