---
Flagship 50 aims to recognize 50 years of UMass Athletics history and success from when the Title IX law was passed to today. Since the groundbreaking federal law was enacted in 1972, countless UMass female student-athletes have been positively impacted. We will recognize those individuals, teams, and accomplishments over the next year.
The goal is to continue to do more for our female student-athletes. Flagship 50 will allow alumni, fans, and former student-athletes to make gifts that directly touch the lives of our female student-athletes. These contributions will enhance the overall experience, help maintain a championship environment and develop tomorrow's leaders. Show your commitment today!
Donate Now
Women's Athletics Fund
Give to the general Women's Athletics Fund to support all 11 women's teams during the 2022-23 academic year. Gifts to this area will fund the following: leadership development, networking, mentorship along with career and professional development. In addition, we plan to establish an annual speaker series to support these growth initiatives.
SUPPORT
Team Specific Giving
Give directly to an individual women's sport that you are most passionate about to support specific fundraising objectives.
DONATE NOW
Scholarship and Program Endowment
Create a legacy by endowing a scholarship or a specific operational area within a women's program. Please contact David Biancamano, Deputy Athletic Director for more information on these options.
CONTACT HERE
I could not have had a better head coaching experience than the one I had a UMass. The athletes I worked with and UMass, coaching camaraderie that I was lucky enough to enjoy was a highlight of my UMass career.  The team success of Field Hockey and Women's Lacrosse was amazing and a tribute to each graduating class that left a legacy of competition and success for the next class. These women created a great sense of pride for themselves and UMass athletics.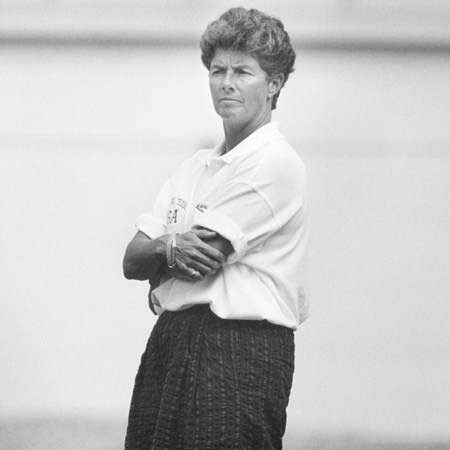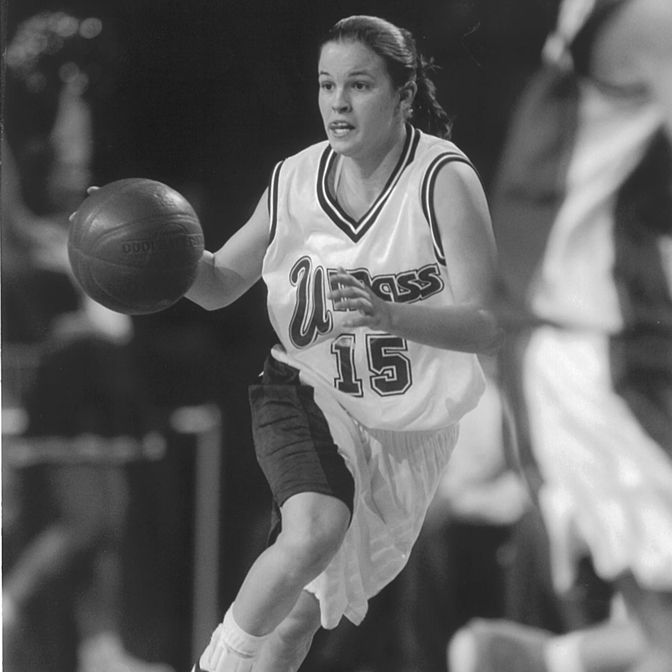 Title IX is one of those things that I took for granted as a young athlete and not until I was wiser and had more wisdom about the people that came before me, have I really appreciated my opportunity to compete at such a high level. I think that it's the generations of people before us that fought for our rights in regards of being able to be competitive. We're fortunate in women's basketball that it is sort of a mainstream sport and most institutions recognized long before that women's basketball was an important sport, but I think it's more the Olympic type sports that now taking care of athletes myself, I realize the importance that everybody should have that opportunity. I am very fortunate for those that came before us to fight for those rights. The recognition and contribution to your life that sports can provide is what my awareness has brought as an older athlete and taking care of younger athletes.
Future support to UMass Women's Athletics is so important. It's critical that we continue to support women's athletics. At a time when it feels like women's rights are actually being stripped away, now more than ever we should be investing in young women to play sports. Sports teach us how to lean into the work, how to take up space, and how to advocate for one another. What could be better than that?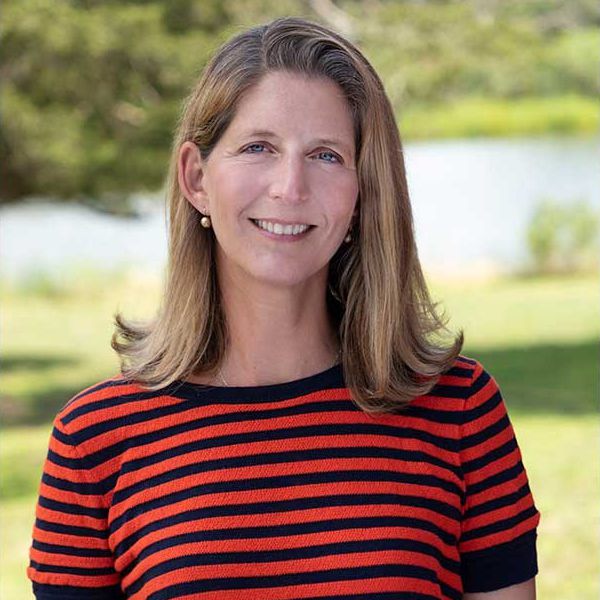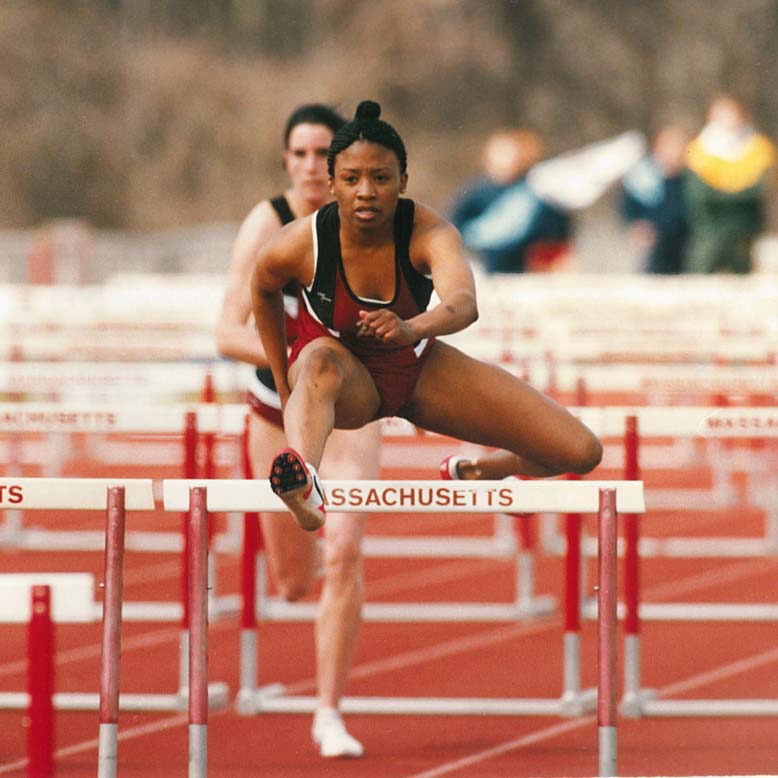 When I was a teenager, I thought I knew everything. I was going to a big time college on track scholarship and was going to rule the world. I still to some extent feel that way today. Maybe not the world, but my piece of the world. I entered UMass as a young girl and came out a young woman ready to conquer all. I had my ups and downs but I truly believe, this NYC city girl turned out to the be the best version of herself. Strong, confident, determined and ever so humbled, truly a well-rounded intellectual.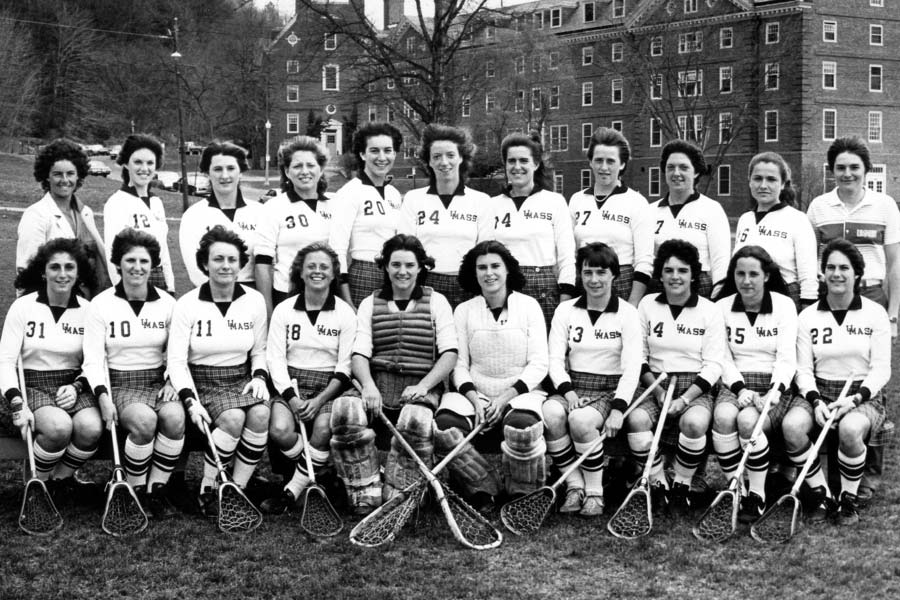 2022 UMass Athletics Hall of Fame Induction
The 2022 UMass Athletics Hall of Fame event is scheduled for September 16. The 1982 UMass Women's Lacrosse Team will be honored, and Rachael Rollins '94 is set to receive the inaugural Elaine Sortino Award. For more information visit www.umassalumni.com/hof2022.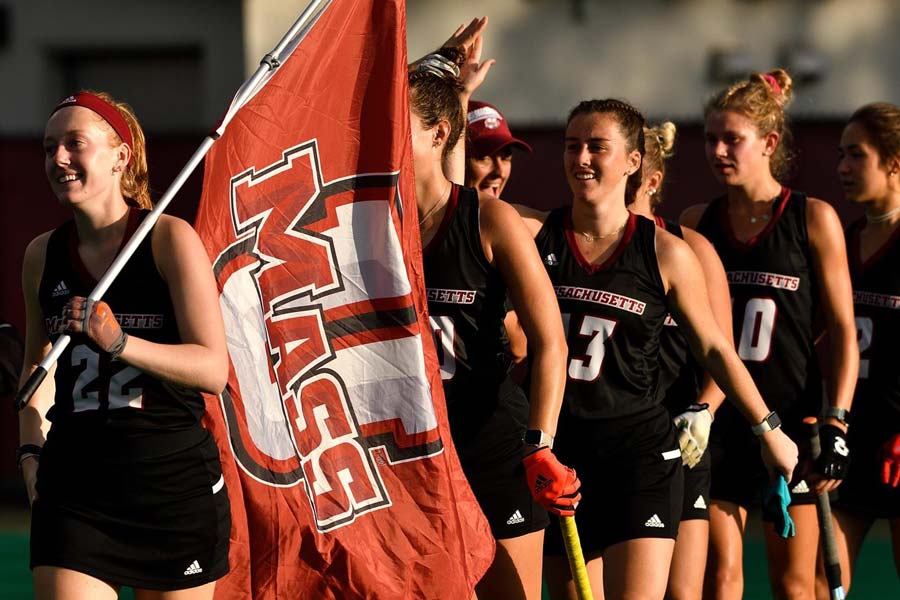 Flagship 50 Game
Team: Field Hockey
When: Friday, September 16 at 3pm
More details to come....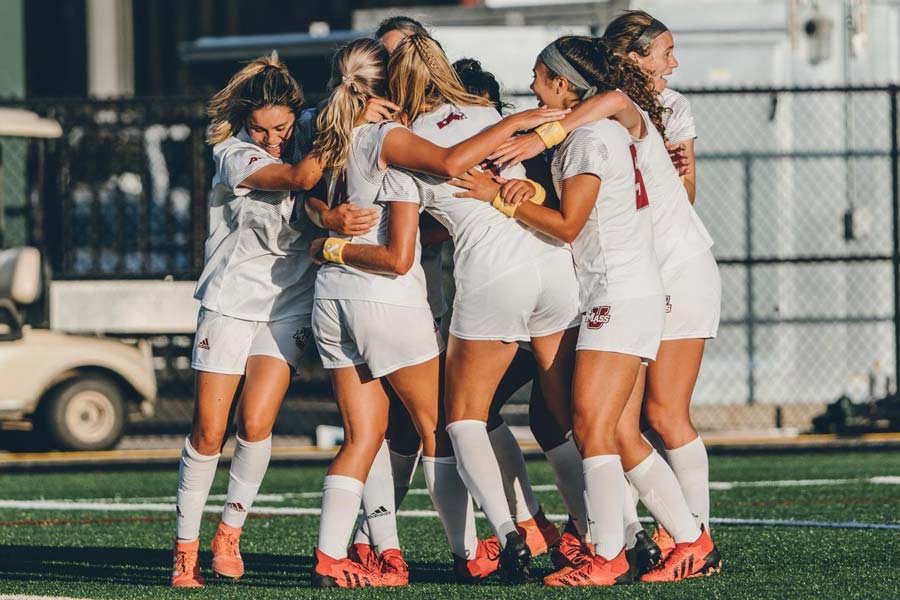 Flagship 50 Game
Team: Women's Soccer
When: Sunday, September 25 at 12pm
More details to come....
Achievements and Accolades from MinuteWomen over the years
View Now
Join the Minutemen Club today!
Support Now
Do you have a question?
Contact Us